Join Our Team
Are you ready to embark on a journey with a team of dedicated, passionate professionals who share a common vision? At Monte Christo Communities, we build safe, vibrant, and beautiful communities.
Our Purpose:
Our Purpose is simple yet profound: to Help People Live Life to the Fullest. As a part of our team, you'll contribute to our greater goal of fostering pride and a strong sense of community in every region we serve.
Why Choose Us?
At Monte Christo Communities, we stand out for our unwavering commitment to excellence. Here's what sets us apart:
A Supportive Family Culture: We are more than just a company; we are a family. Our close-knit team fosters a sense of belonging and camaraderie, ensuring that you'll always feel valued and supported.
Innovation and Creativity: We thrive on fresh ideas and innovation. Your creativity is not only welcomed but encouraged as we constantly seek new ways to improve and excel as we grow.
Work-Life Balance: We understand the importance of a healthy work-life balance. We prioritize your well-being and offer part-time and full-time positions to help you achieve it.
Join Our Team
Monte Christo Communities is always on the lookout for AWESOME individuals to join our team. We believe that diverse talents and perspectives drive our success.
If you're enthusiastic, dynamic, and motivated to make a difference, we invite you to explore a career with Monte Christo Communities.
Join us in shaping a brighter future, one community at a time. Your talent and dedication will be the cornerstone of our success.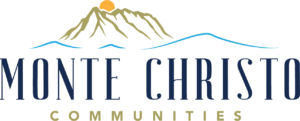 Integrity – As good stewards, we hold ourselves to a standard of honest and moral principles each day.
Excellence – As good stewards, we hold ourselves to the highest standard of performance and operational efficiency in carrying out our duties each day.
Team – As good stewards, we work together and communicate in a candid, yet considerate, manner in our dealings with each other in pursuit of our Purpose each day.
Respect – As good stewards, we treat our residents and team with fairness, dignity, and positivity in all circumstances each day.
Accountability – As good stewards, we embrace our role and responsibility and own up to fulfilling it without excuse each day.
Our Community Leaders will know each Resident and communicate frequently, always living our Purpose and upholding our Values.
All calls will be answered or returned promptly achieving Full Occupancy and 5 Star Reviews
Our Community Office/Residence will set model standards and Common Areas will be functional, clean, and well lit.
Our Communities will maintain high cleanliness standards, always free of trash and debris.
Our Landscaping will be well-maintained, reflecting our Pride and Respect for our Communities and Residents.
Available homes and spaces will be clearly signed and marketed, achieving full Occupancy.We take pride in our Community Standards, so all violations of our park rules and regulations will be identified and addressed for immediate correction.