Join Our Team
Join our amazing team of caring, hard-working professionals and our mission to bring safe and beautiful communities to all. We are a family that seeks to create a positive impact in the regions we serve by building pride and community.
At Monte Christo Communities, we are committed to achieving the highest levels of performance and efficiency, listening to new ideas and encouraging a healthy home/work balance. We're always looking for great team members and welcome you to share your interest to learn more about a career with Monte Christo Communities.
Below are just a few of the many roles in our communities that we are looking to fill with talented, dynamic and highly motivated professionals. If that sounds like you, please contact us.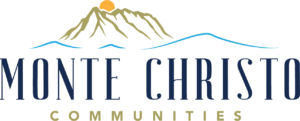 Integrity – As good stewards, we hold ourselves to a standard of honest and moral principles each day.
Excellence – As good stewards, we hold ourselves to the highest standard of performance and operational efficiency in carrying out our duties each day.
Team – As good stewards, we work together and communicate in a candid, yet considerate, manner in our dealings with each other in pursuit of our Purpose each day.
Respect – As good stewards, we treat our residents and team with fairness, dignity, and positivity in all circumstances each day.
Accountability – As good stewards, we embrace our role and responsibility and own up to fulfilling it without excuse each day.
Our Community Leaders will know each Resident and communicate frequently, always living our Purpose and upholding our Values.
All calls will be answered or returned promptly achieving Full Occupancy and 5 Star Reviews
Our Community Office/Residence will set model standards and Common Areas will be functional, clean, and well lit.
Our Communities will maintain high cleanliness standards, always free of trash and debris.
Our Landscaping will be well-maintained, reflecting our Pride and Respect for our Communities and Residents.
Available homes and spaces will be clearly signed and marketed, achieving full Occupancy.We take pride in our Community Standards, so all violations of our park rules and regulations will be identified and addressed for immediate correction.