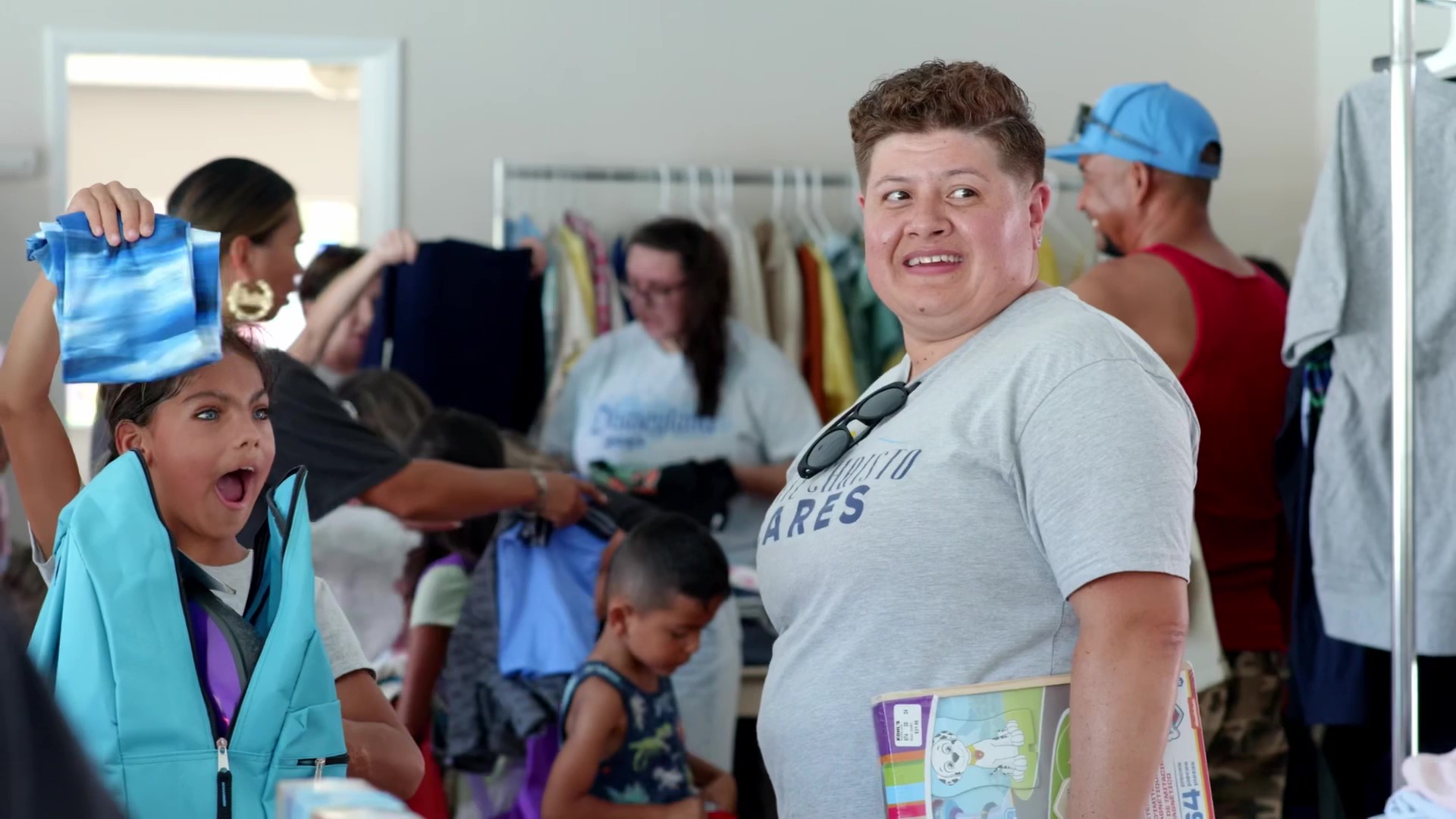 Back to School With Confidence
Manufactured Home Community Students Start the School Year On a High Note
For many kids, the highlight of going back to school is opening their new backpack and taking out a fresh eraser, sharpened pencils, and a blank notebook and arranging them in their desk. Though, it's not an experience all kids are able to have. Monte Christo Cares, Monte Christo Communities' (MCC) philanthropic effort to help people live life to the fullest, recognized the need for some residents of their Antelope, CA manufactured home community (MHC) to have access to new back-to-school supplies. "Kids can have a lot of anxiety on their first day of school. When they show up with new gear and supplies, it helps them feel prepared. It's one of the ways we directly make the day better for our kids and be good stewards of our communities." shares Brock Kaveny, Co-Founder and Director of Business Development at MCC.
In partnership with Mobilize Love, Monte Cristo Cares worked with the school districts to understand what supplies all the kids would need – for six different schools and each grade level – and acquired items like backpacks, art supplies, pencils, clothes, headphones, toys, and even scooters and helmets. At a one-day event, Antelope MHC students and their families came together as a community and picked out their own school supplies at no cost. 
Tammy Regalado, Antelope MHC's community leader who had the initial idea for the event shared, "This was the first event of it's kind, so the residents were very excited. Many of the kids were really emotional – crying and hugging the staff and volunteers. Seeing the kids and parents smile and be so grateful made my heart so full." 
The idea of the event had been tabled when the pandemic hit, and in 2022 Regalado was determined to make it happen. "I was excited about hosting this event because by giving back to our community – not just asking for rent – we acknowledged to our residents that you are here and we are here to help in any possible way we can." The manufactured home community is family friendly, with four to six kids living in each home and amenities like a clubhouse, pool, playground, and on-site laundry.
In addition to serving the Antelope MHC, the event brought together MCC staff who work locally, and some staff from the corporate office. Jami McCray, VP of Team Success and Development at MCC, volunteered for the event. McCray reflected on her childhood back-to-school experience sharing, "The dignity it brings to be able to walk in with your own supplies…it's a big deal." Being able to volunteer and give back to the communities MCC serves is also a big deal for McCray. "Business is about more than profit and loss. We get to spend our time, effort, and energy pouring into our communities the things that are going to make a difference in the lives of these kids and families." 
Search for Monte Christo Communities manufactured homes for rent and for sale in the Sacramento area.
Check out more MCC Cares stories on our YouTube channel.
Featured Blogs