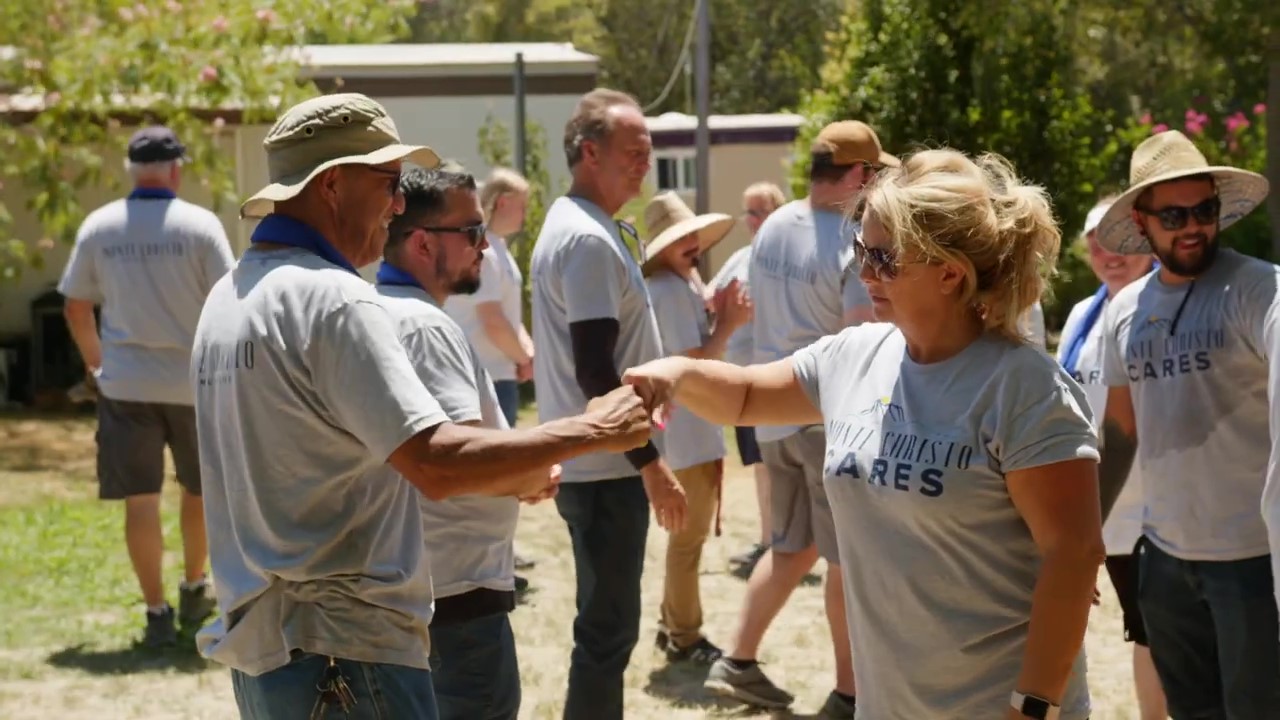 California Mobile Home Community Gets a Refresh
Beautifying and Refreshing Pleasant Valley Mobile Home Community
Monte Christo Communities' (MCC) philanthropic effort to help people live life to the fullest (known as Monte Christo Cares) set out to refresh and beautify their Pleasant Valley Mobile Home Community. Pleasant Valley is in Oroville, California and has amenities like on-site laundry, a pool, and extra storage space for residents. MCC community and corporate staff came together to paint the wall around the pool deck and upgrade the space residents can use to store extra belongings. 
Monte Christo Communities Development Leader Dave Basco shares, "By doing this, it's a better place to live for our residents and a better place to work for our staff."
"One of the ways we are going to help out and live the [MCC] purpose is by beautifying the community and one of those projects is painting the pool wall. This is the main entrance to the community and it's important that the entrance looks great," said Kyle Larson, Development Director at Monte Christo Communities.
Along with working hard to make improvements to the mobile home community, MCC staff and community residents made sure they had some fun, too. With a water balloon toss to cool down after working in the hot sun and a barbecue to commune over a meal, residents and staff alike were happy to come together for the day.
For Coby Silva, Development Leader at Monte Christo Communities, the event was much more than beautifying the community spaces. "I was very excited, when hired by MCC, that they did things like this, because I want to help people, I want to develop people, and I want our communities to be happy, healthy and whole. So, being a part of that has been an amazing experience," Silva reflects. 
Interested in joining the Monte Christo Communities team? Check out our open job listings.
Learn more about Pleasant Valley Mobile Home Community.
Search for manufactured homes and mobile homes for rent and for sale.
Check out more MCC stories on our YouTube channel.
Featured Blogs