Rio Vista Estates
A PRIVATE SENIOR COMMUNITY WITH MOBILE AND MANUFACTURED HOMES IN RED BLUFF, CA
Welcome Home
Amenities
Rio Vista Estates could be described as clean, quiet, warm, and welcoming. Or you can just call it what the locals know it as—nirvana. This pet-friendly manufactured homes and mobile homes senior community boasts a clubhouse, shuffleboard, on-site laundry, and a cool, crisp pool. While Rio Vista residents are drawn to these amenities that make retirement easy, they truly can't compare with the committed management, the seclusion from city sounds, and the naturally beautiful surroundings of the Sacramento River and wandering wildlife. There's a reason it's been called "the most beautiful place to retire," and your new neighbors are waiting to show you just why at Rio Vista Estates.
Rio Vista Estates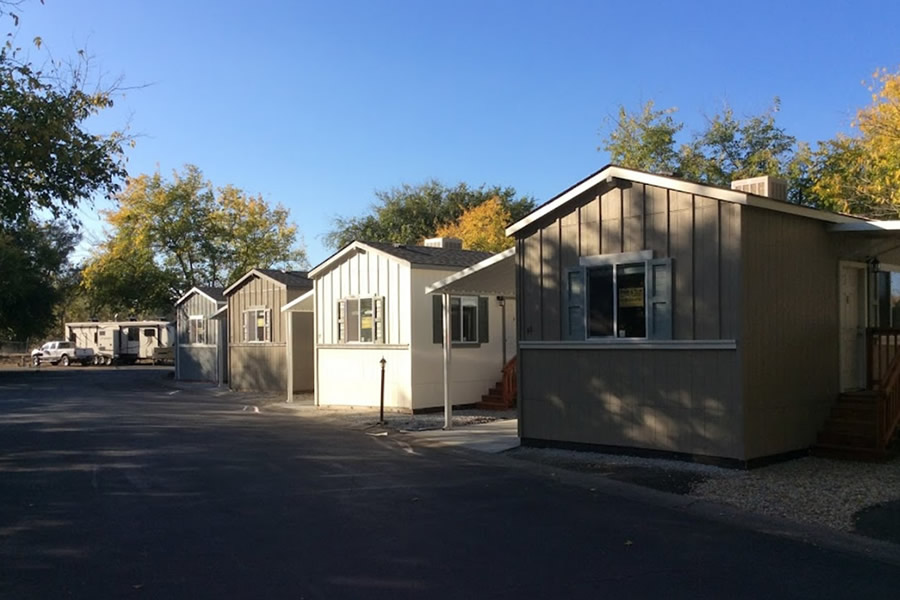 "Our family has been residents of this park for three generations starting with my mom's dad in the early 70s. Thank you to the manager for all the hard work you do around that place and for your smile." – Thomas A.
"They call this God's country for a reason; it is the most beautiful place to retire and live in and the people are the greatest. Kindness is everywhere and that's all we wanted." – Andy S.
"It is so peaceful and beautiful here at Rio Vista Estates, Reb Bluff, CA. Such friendly down-home people. Great manager and maintenance. They work hard to keep us all happy." – Peggy J.
Featured Listings

Red Bluff , CA
13 Casa Grande Dr
2
|
2
|
1056
Rio Vista Estates
Monthly Mortgage
$1100
VIEW LISTING Rio Vista Estates Mobile Home Park
Check Out The Neighborhood