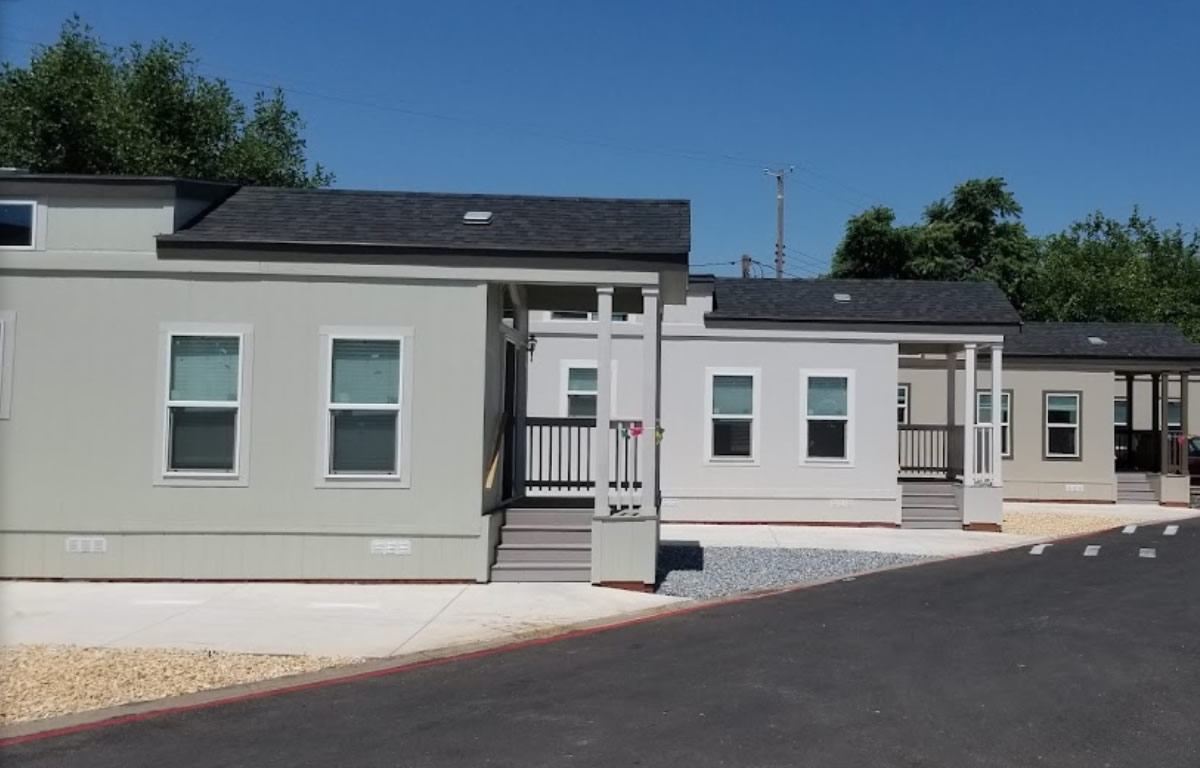 Top Reasons You Should Hunt for a Manufactured Home
Spoiler Alert: It's A No-Brainer
With rent and mortgages bulging to unattainability, a growing population of people are hungry for another way of living. The advances in manufactured home technology, craftsmanship, and customization, coupled with price and the option to live practically anywhere, make this a more enticing option by the minute.
When you see the benefits laid out, it's a choice that becomes a no-brainer for those on the hunt for a home.
1. The Answer to Affordable Housing
"Affordable housing" has become a bit of a buzzword lately, and it doesn't take long to figure out why. The average rent in the US throughout 2020 was nearly $1100 while the median income per person was just over $34K, creating an environment where many people are cost-burdened.
This means for a single person looking for a place to live, it's become the norm that nearly 40% of their income is gobbled up by rent alone—forget utilities, food, transportation, insurance, and beyond. To add injury to insult, it seems like every city continues to build housing with even steeper price tags. For people looking to own a home, the dollar signs only keep multiplying as the average sale price and demand are at an all-time high.
Buying a manufactured home is a smart, cost-effective alternative that's catching more and more attention. More than 20 million people live in manufactured homes across the nation, and affordability is a huge reason why. The average sale price of a manufactured home in 2019 was $84,600—or less than 25% the cost of the average existing-home sale today.
Not only is investing in and owning a manufactured home more affordable, but renting one is, too. At the end of 2020, the average monthly rent for a manufactured home was just $568—roughly half that of a cramped apartment.
Manufactured housing has become "one of the few sources of naturally occurring affordable housing" in the country, according to a recent study by Fannie Mae. While so many people are searching for a more affordable way to own or rent while still having money in their pockets to experience more around them, the solution has been available this whole time.
2. Community Living Is Appealing
Typically, a manufactured home is built within or moved to an established neighborhood of fellow MH dwellers. There are anywhere between 35,000–40,000 of these communities across the US both in rural and metropolitan areas.
Whether you're looking to settle in for the long haul, searching for a seasonal home-away-from-home, or seeking a new way of experiencing life, manufactured home communities are a breeding ground for good friends and good memories. Plus, many parks feature amenities such as pools, laundry, tennis courts, community rooms, and more. These perks are huge for people who want to simply step out their front door to get to everything they need.
Solo folks have seemingly built-in friendships with neighbors, while families with children are nearly guaranteed playmates. Snowbirds, nomads, and young travelers are all guaranteed an in-depth brush with local living, no matter how long their stay. And above all else, these communities are ripe with support and care from those who share the neighborhood.
3. Customizable to Any Lifestyle
When we say "any lifestyle," we mean it. Manufactured homes can be found in buzzing metros to silent rural areas and anywhere between. Whether you want to wake up to a view of mountains, cornfields, city lights, or coastal beaches, manufactured homes can make that dream a reality.
Beyond location, newly built manufactured homes can be outfitted to align with any buyer's lifestyle. Today's manufactured homes are expertly crafted with high-end materials, appliances, and finishes that align best with individual tastes and needs. Think stainless steel refrigerators, granite countertops, hardwood floors—all for a fraction of the cost of an in-place home.
For folks seeking to build the home of their dreams without breaking the bank, manufactured homes are a hot option for any lifestyle.
4. Green Living at Its Best
Not only are manufactured homes inherently more eco-friendly, they can also be built using green materials that are better for the earth. New builds are typically made using energy-efficient windows, heating and cooling systems, appliances, and more. Plus, adding features like solar panels is simple and affordable for homes this size.
Aside from environmentally conscious construction, these homes cause less disruption to the earth itself while requiring fewer resources than a typical in-place home. And with a world of customization available in designing and building these homes, people looking to diminish their footprint could find that manufactured homes have everything they're looking for for less than they anticipated.
5. Manufactured Homes Are Here for the Long Haul
So before you go hopping onto the high-rise new-build train, or sign your life away to paying an exorbitant mortgage, consider the unexpected—manufactured homes.
Older generations are seeking solace in retirement. Younger generations are on the prowl for affordable housing options. And everyone is facing the same heated demand and competition as national housing occupancy crests 90% in the US. The probability—and cost—of finding a home to match needs for wanderlust or wallets is dwindling in today's market.
For decades, manufactured homes have been the premier solution for millions of Americans, and the current economy and housing market has primed it for a hot revival. It's an ideal blend of affordability, customization, and community that's tough to find anywhere else. Now is the perfect time to get in on this housing trend and all the benefits it offers to those looking to live life to the fullest.

For more than 20 years, we've had the privilege of helping hundreds of families realize the dream of home ownership while rebuilding neighborhoods in partnership with Monte Christo Communities.
CHRIS PODESTA


Casa Park Homes
Featured Manufactured Homes
Crescent City , CA
1811 Northcrest Dr #17
RV Sites for Rent
Crescent City Mobile Home Park
Fresno , CA
1898 E Gettysburg Ave #168
2
|
2
|
702
Fresno Mobile Estates
Paradise , CA
1348 Elliott #2
2
|
1
|
780
Paradise Mobile Estates
Pollock Pines , CA
2933 Forebay Road #04
2
|
2
|
784
Ponderosa Mobile Estates
MORE LISTINGS