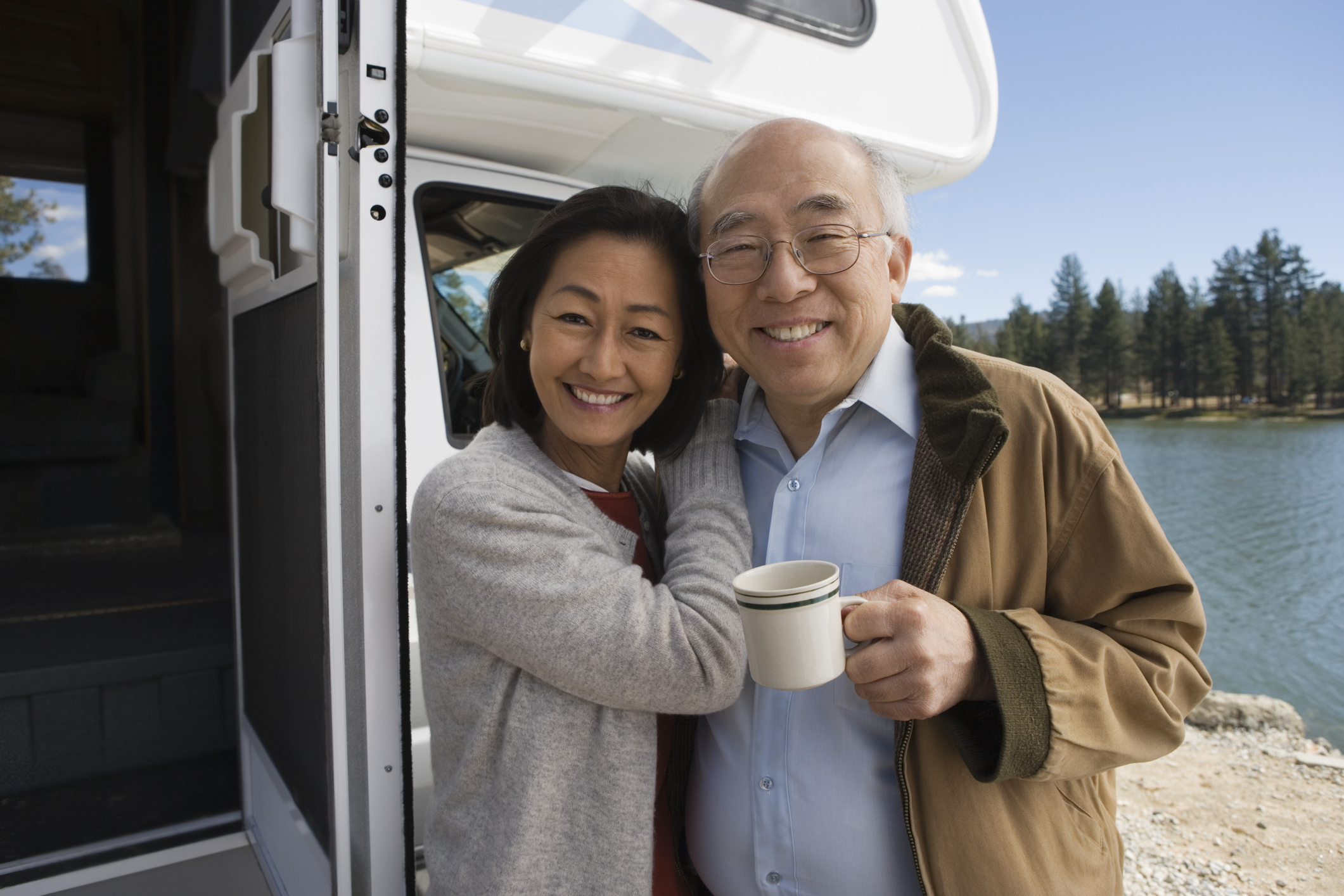 Living the Dream: 5 Reasons to Retire to a Long-term RV Park
5 Reasons to Retire to a Long-term RV Park
After decades of clocking into a shift, putting in a 9-to-5, running a business, or following the winding path of your career, most people look ahead to the calm and ease of one thing—The Golden Years. The average American hopes to retire by the age 62, with each generation carrying their own idea of the perfect way to spend their time in their new work-free lifestyle. Boomers look forward to spending more time with family while Gen Xers are mostly excited for traveling around the US.
Despite visions of care-free days and tossing hectic schedules to the wind, the thought of retirement does carry more serious concerns for some. One in four Americans worry about feeling lonesome or bored in retirement, and almost one-third worry about dragging too much debt with them (notably with a mortgage).
Thankfully, there's a solution that helps alleviate the stress of a mortgage while empowering retirees to live the life they dream about—RV retirement. It's a chance to carve new paths, downsize your home, and meet new friends in long-term RV communities. But how do you know if settling into the RV lifestyle is right for you in your next chapter? Check out the top five reasons long-term RV retirement is like living the dream.
1. Save Money and Fit Any Budget
The way we think about money and retirement has been shifting for a while. Baby Boomers, for instance, typically head into retirement owning their homes, and 65% count on social security and pensions to fund retirement. Just over half of millennials, on the other hand, are counting on a 401(k) and personal savings to fuel their Golden Years, with more expected to bring a mortgage bill into retirement than their Boomer counterparts.
No matter the strategy for saving up, there are always going to be questions like "How much money am I going to need?" and "How long will I need to make that money last?" running through the minds of retirees-to-be.
Full-time RV retirement could be just the money-saving solution you're looking for no matter your budget. Without the expenses of home ownership, especially big-dollar maintenance as the decades roll by in retirement, you could find yourself living freely without worrying about financing the next new roof or foundation repair. Plus, there are many ways to stay within even modest budgets.
Some cost-conscious tips include:
Invest in a used RV that doesn't come with the big price tag of one fresh off the production line.
Plan extended stays in long-term RV parks and communities. Many times, a weekly or monthly rate is going to be less expensive than paying nightly rates.
Join an RV membership that comes with discounts across campgrounds, roadside service, insurance, RV service plans, and even discounted fuel.
Create a new RV budget. While you may feel like you've been budgeting your whole life in order to save for retirement, it doesn't hurt to create and stick to a new budget for your RV retirement. This will help you stay on track and sock away extra money for peace of mind.
2. Sell Your Home and Reap the Investment
If you're on the cusp of retirement, now is the best time to sell your home and reap the investment. According to the Home Price Index, the average home went up 18% in price from October 2020 to October 2021. That's a record-setting increase and the biggest the market has seen in 45 years.
This is incredible news for homeowners who may now be able to reap more return for their home than ever expected. A move like this could eliminate your debt as you head into retirement, release the burden of a mortgage, or add some extra change to your piggy bank.
3. Live Wherever the Road Takes You
The most desired destination for retirees in the US is their own backyard. Forty-percent of retirees looking forward to traveling want to spend that time traversing the country, and 66.5% crave a more rural residence. Both the itch to travel and to experience rural America can be scratched with RV retirement.
In an RV, you're never bound to one destination, one community, or one predictable life. Instead, set your sights on any state, park, or coastline and just go. Enjoy the solitude of a rural setting in your day-to-day life all while knowing you're just a drive away from the bustle of a city if that's what you want. Plus, every new RV community is a new opportunity to meet people, make friends, and enjoy camaraderie on the road. The life of an RV retiree is seldom boring or lonely (but if that's what you want, just head off to any isolated park that's just you and the towering pines).
4. Balance the Cozy Indoors with the Great Outdoors
Full-time RV living is the ultimate balance of indoor comfort with outdoor adventure. Unlike living in a stationary suburban home, the freedom of an RV empowers you to continuously turn the dial to fit your needs. If more amenities or urban comforts are what you want, explore the nearest metro. But if the mountains are calling, well, you have the freedom to answer.
The amenities of modern RV make it possible to enjoy lounging on the couch, cozying up with a book on your queen-sized bed, or working on your passion project from your designated office setup. Once you're ready to get a breath of fresh air, simply step out your front door to the crashing ocean waves, awe-inspiring redwoods, or wide-open prairies. Change your scenery as often as you like. It's the perfect way to tailor your indoor and outdoor living.
5. Host Family and Friends
If you're most looking forward to spending time with family in retirement, the RV is the perfect vessel. Host reunions in a new place every year or simply drive yourself to your loved ones. Never miss another milestone or celebration again. With the power of mobility in your hands, you can control your schedule and travel without stressing about caring for your home, boarding your pets, hotel costs, and more while you're away.
And when you're staying at scenic destinations or just minutes from national parks and oceans, your schedule will be stacked with family and friends wanting to visit you. RV retirement happens anywhere you want, which means the opportunity to make more new memories with your kids, grandkids, and friends than you ever thought possible.
5 Reasons to Pick RV Retirement, Unlimited Adventures Ahead
Your retirement should be a chapter of life that's just as thrilling as every one before it. Despite the feelings of stress surrounding financial planning, budgeting, and restrictions in retirement, there are ways to live a life free from all of those anxieties. With full-time RV retirement, your journey is up to you instead of being bound to one home, city, or lifestyle.
While these are just five reasons RV retirement is an exciting option, life on the road is truly full of endless possibilities, experiences, and environments waiting for you at any stage of life. If you're retired or still weighing your options before taking the next step, remember that your path isn't set in stone. Let the open road help you decide.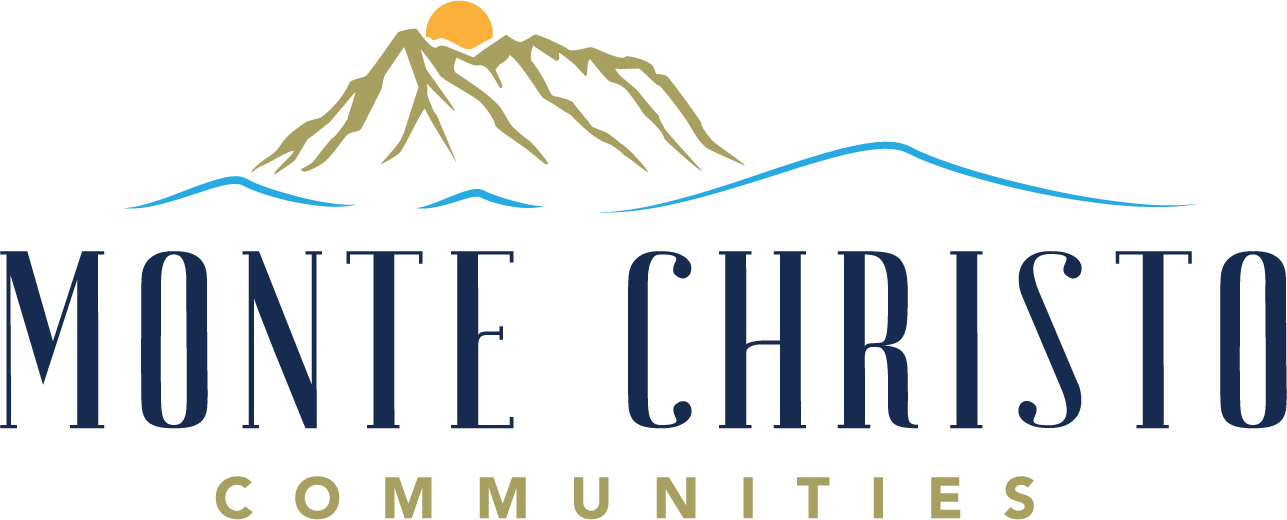 Featured Communities