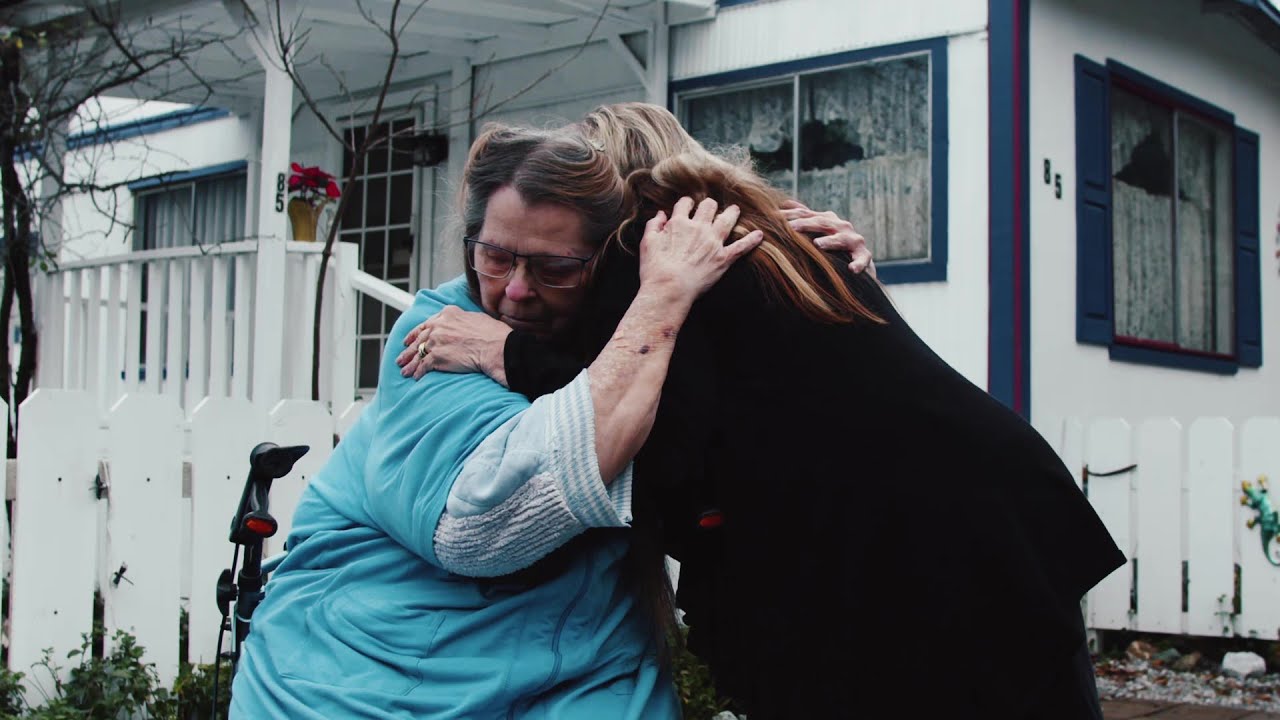 Repairing Jeanie's Mobile Home After the Carr Fire
Repairing Jeanie's Mobile Home After the Carr Fire
In 2018, the Carr Fire swept through French Gulch, California and many other towns. Clear Creek Estates mobile home community was affected with minimal damage, though one home caught fire but was spared. 
Monte Christo Cares, which is Monte Christo Community's philanthropic effort to help people live life to the fullest, repaired and refreshed Jeanie Smith's home after the Carr Fire and after her son passed away. He had been very helpful in keeping up Jeanie's home, and she could no longer manage the repairs and maintenance needed on her own.
Jeanie reflected on that difficult time sharing, "I would sit out on the front porch and look out at the yard being really depressed about my son being gone, because he's all I had, and then adding the mess I had to deal with now in the yard, it was just overwhelming. I wanted to move far away and escape."
Monte Christo Cares' staff and volunteers put rock down in the yard, painted the porch and stairs, and more to help Jeanie "get her home back." Brittni Strehlow, Clear Creek Estates Maintenance Leader, said, "She [Jeanie] loved her house when she moved here–that was what she fell in love with. So, we were trying to bring it back so she felt some comfort and ease like what she originally wanted to come to this community for."
In response to the results of the repairs and being supported by her community, Jeanie said, "I'm getting my home back. This is what I love. I really don't have a way to repay you guys. It's just really so sweet. Thank you." 
Search for Monte Christo Communities mobile and manufactured homes for rent and for sale on our website: https://www.montechristocommunities.com/search-page/
Check out more MCC stories on our YouTube channel.
Featured Blogs